Is Sports Betting Legal In Colorado
In the thin air of the Centennial State is a wonderland of great skiing, busy cities, and legal sports betting in Colorado. Whether you live in Denver, Boulder, or any of the other great cities in the Colorado state boundaries, you probably know that there is more nuance and culture in your state than most people give it credit for. It stands to reason that when you have a state full of people and a sports town as great as Denver, you're going to run into a lot of avid sports fans. This will naturally lead to a lot of questions about sports betting, and that's exactly what we're here to help for.
The first thing that always comes up due to the high level of confusion surrounding the topic is whether or not you can be legally prosecuted for betting on sports. Happily, we can report that betting on sports is safe for Colorado residents. Colorado voters officially legalized sports betting when they approved CO HB 19-1327 on their 2019 November ballot. Wh ere the confusion tends to stem is that it is, in fact, unlawful to host any sports betting if you're not a licensed operator. Many of these laws were written at the peak of organized crime in order to break up racketeering, so essentially anyone who stands to profit from sports betting without actually making a wager (like an unlicensed bookie) can be punished by law. However, it is important to remember that Colorado residents cannot be punished for merely participating in sports betting. This is especially true for those that try to use online offshore sportsbooks.
Land-Based Sports Betting in Colorado:
Land-based sports betting in Colorado exists and there are plenty of sportsbook options… If you're located in any of the three towns that are legally allowed to host land-based sportsbooks. As written by state legislators and passed by local voters, the only towns that can have land-based sportsbooks in Colorado are Black Hawk, Central City, and Cripple Creek. The only venues within those towns that can host sportsbooks are casinos. These casinos are located near heavily populated metro areas like Denver and Colorado Springs. But, they are not the most convenient option for casual sports bettors.
Legal Online Sports Betting in Colorado:
Legal online sports betting in Colorado exists in two different ways. The first way is through state-regulated online sportsbooks. There are now well over a dozen of these options and they provide a safe, reliable, and legal way to bet on sports. But, their options and features are limited because of the rules set upon them by the state's gaming commission. The other legal way to bet on sports in Colorado is through online sportsbooks that are based overseas. These sites don't have to abide by state and federal laws and there are no laws preventing CO residents from using these sites. These sites can offer bitcoin betting, betting on politics, and more. Best of all, CO residents can't be punished for using them.
Bovada Sportsbook - No Better Legal Sportsbook For Colorado Bettors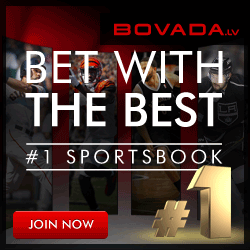 If you're a Colorado resident looking for a great sportsbook to try out, go with your intuition and check out the simply named Bovada. This online sportsbook comes endorsed by companies such as FOX News and CNBC, so their legitimacy should not be called into question. Aside from simply providing their clients with a safe place to bet, Bovada boasts one of the most complete sets of betting lines you'll find in any online or land-based sportsbook. Bovada also shows a commitment to getting their betting lines out and available to you on a very quick basis, ensuring you always have the most accurate and up to date information when you want to place a bet.
In addition to working hard to provide you with a great product, Bovada also wants to make sure you know that they will provide you with an excellent customer experience. Most online sportsbooks will grant you a bonus for initially signing up with them, but only Bovada provides you with bonuses for a lifetime. Considering that, up to an additional $250 in free play when signing up, and a level of customer service that's almost unparalleled in the online betting industry, it's no wonder why so many CO residents choose Bovada.
Top Colorado Sports Betting Sites
Rank
Online Sportsbooks
Bonuses Offered
Rating
US Players?
Play Now!






What's The Bottom Line? Will I Get In Trouble For Betting On Sports?
Now that you know betting online can be safe, legal, and even convenient, nothing should stop you from logging on and placing bets on the next round of Broncos or Nuggets games if that's what you so choose. Thousands of people have found that a casual sports betting hobby can help make their favorite matches even more exciting, and now you can join them by signing up at one of the top online sportsbooks for Colorado.